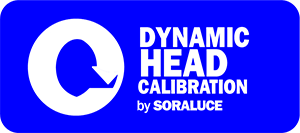 CHALLENGE TO OVERCOME
Machines are exposed to geometrical variations along their life.
These variations may require re-setting-up the kinematic model of the machine with the help of an specialist technician.
SOLUTION
DHC (Dynamic Head Calibration) is a self-calibration system that improves the accuracy of the compensation parameters associated to the head.
The result of the process is a higher accuracy kinematic model of the machine that will improve overall precission.
DHC activates a measurement cycle, measuring the error in a wide range of angular combinations of the milling head.
During the machining process the CNC checks the position of the milling head and interpolates the X-Y-Z position compensation corresponding to it.
BENEFITS
Ensures excellent machine accuracy
Valid for any head model
Compensates any angular combination of the head
Constantly active, it does not require the specific programming of M functions