Take the Soraluce Tour at the EMO fair and discover the future of machining solutions #MadeForYOU through continuous live demonstrations of machines, technologies and services.
SORALUCE PMG 10000
DAS+
DWS
DIGITAL SERVICES
MySORALUCE
SMART HMI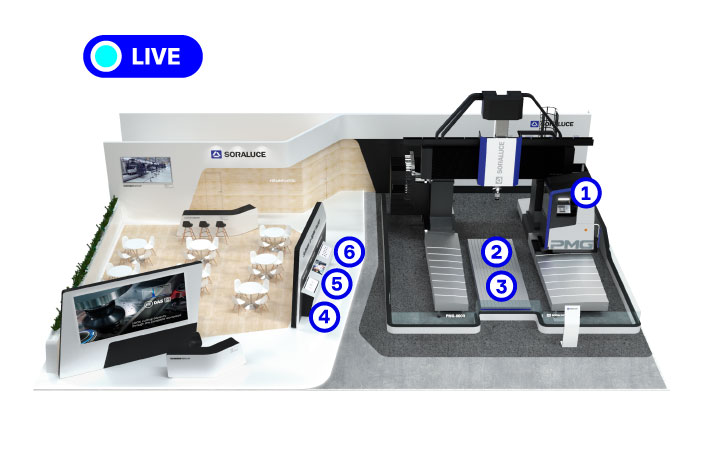 SORALUCE PMG 10000
Portal gantry milling machine
X: 10000 mm | Z: 1500 mm | Y: 4000 mm
Spindle power: 43 kW | 7000 rpm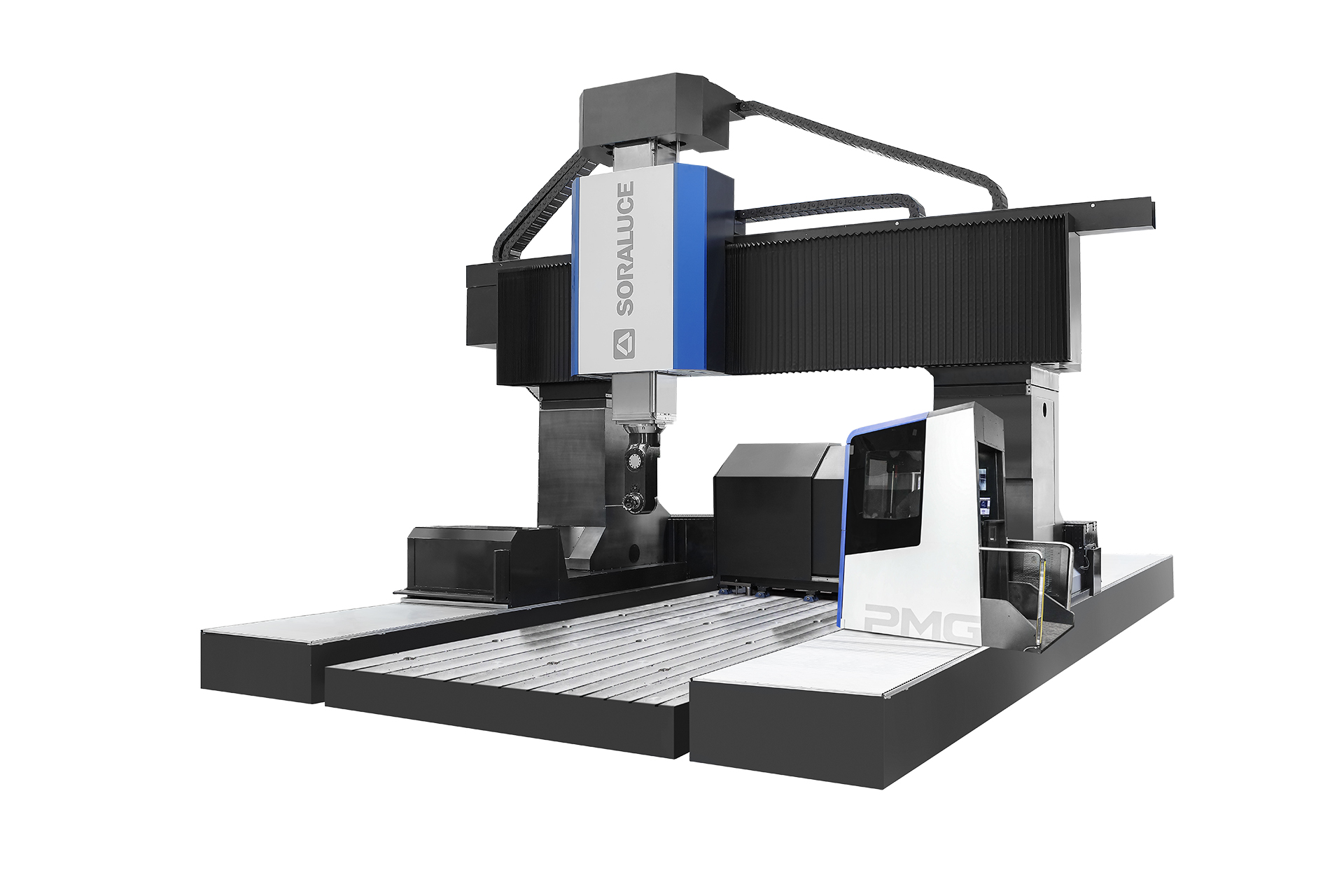 LIVE DEMOS
Best stock removal rate through patented DAS+ 100% cutting capacity through the complete workpiece volume.

No chatter when machining flexible parts with DWS.

Smart HMI, a smart interface that provides access to a world of applications and multiple new functions.

New, advanced Digital Services, based on the Soraluce Data System comprehensive monitoring platform, such as Autocheck, FactoryConnect and EMaintain.

MySORALUCE, new customer portal, free of charge.
FIND US AT