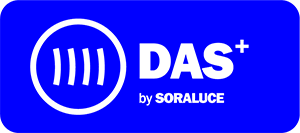 CHALLENGE TO OVERCOME
Chatter causing:
Reduced cutting capability (especially when ram is extended).
Possible tool breakage and risk for machine components.
Poor finishing and ripple marks on the workpiece.
Noise.
SOLUTION
DAS+ is a smart system which oversees the machining process and selects the best technological alternative to eliminate chatter:
Active damping in the ram.
Spindle speed tuning by automatic selection of optimum speed.
Harmonic oscillation of spindle speed.
The system relies on a chatter detection algorithm that uses the vibration signals acquired by two sensors located in the ram.
It is equipped with a friendly user interface that makes it possible to control the evolution of the process, offering comprehensive information about the existence of chatter, vibration level and, in case of chatter detection, the technology enabled to suppress it.
BENEFITS
Eliminates chatter.
100% cutting capacity through the complete workpiece volume.
Increased productivity up to 300%.
Reduced cycle times (up to 45% in the tested milling processes).
Machine protected: long term precision as reduces machine's key components wear.
Improved workpiece surface quality.
Extended the tool life.
Increased robustness of the process.
Works in real time.
Intelligent system.