SORALUCE Data System is a comprehensive monitoring package which provides improved machine performance and an increase in process productivity, reducing operating costs.
SORALUCE is improving its operational efficiency, connecting machines to a cloud enabling a seamless production information flow and maximising machine performance. The interconnection of equipment and the possibility of obtaining and analysing data from machines open up the path to creating smart manufacturing environments.
Proactively analyses machine performance
Ensures production efficiency
Helps to avoid unplanned production stops
Saves time in correcting malfunctions
Enables the user to remotely connect to the machine using mobile devices such as a PC, Smartphone or Tablet
Under secure connection
Basic monitoring
Machine status
Name of Current Program/Current Block Number
Tool Number/Index/Lifetime
Position of Spindle/Axes/Rotary Table
Position of Head Joints
Cycle ON/OFF
Cycle Time
Alarm YES/NO
Temperature of the Head/Column/Ram
Operation Mode: AUTO/MAN/MDI/Handwheel
Spindle/Axes Override
Programmed/Current Spindle Speed
Programmed/Current Axes Feed
Other custom information under request
Alarms
E-mail notifications
A real-time list of the alarms displayed
Record of alarms
Help texts for alarm recovery are included
Machine utilisation
Machine activity in a historical basis
Displays the time the machine has been under production, stopped or not connected
Energy consumption
Real-time electricity consumption of relevant components of the machine-tool, such as the spindle, axes, hydraulic and pneumatic units, cooler, etc.
Electricity consumption of each component over time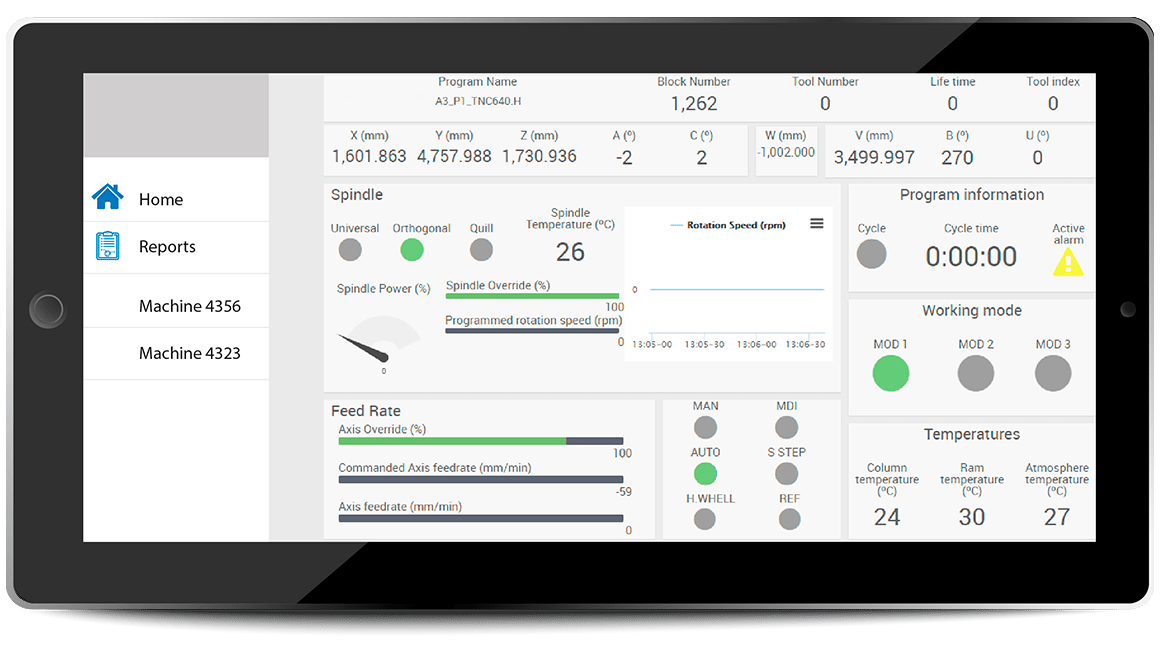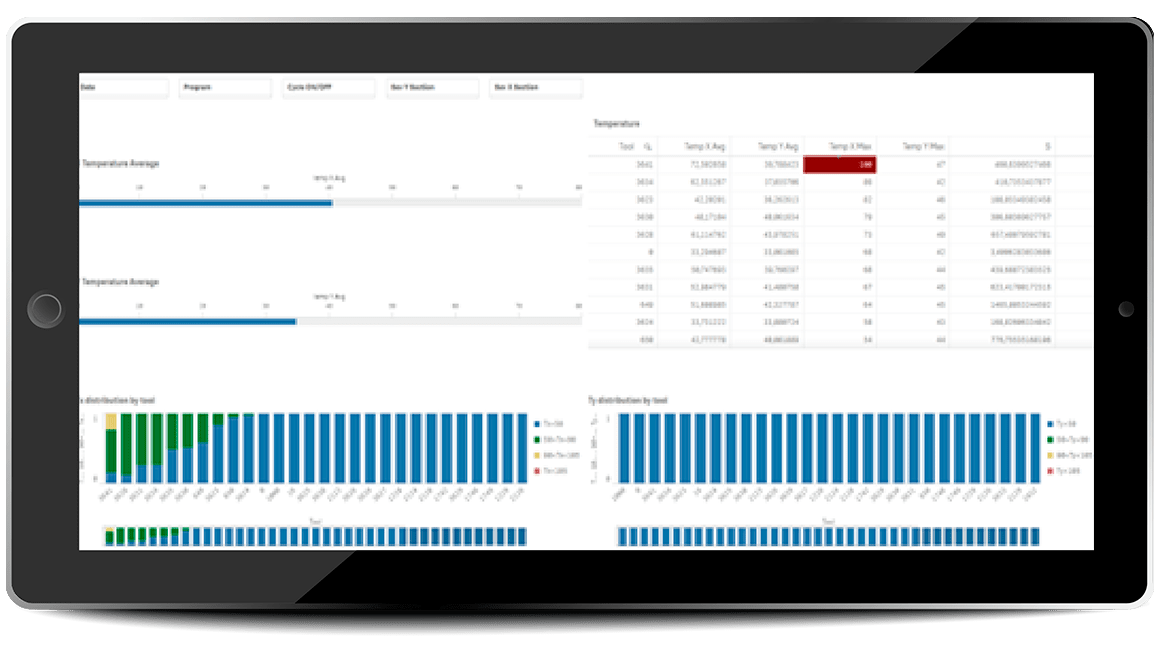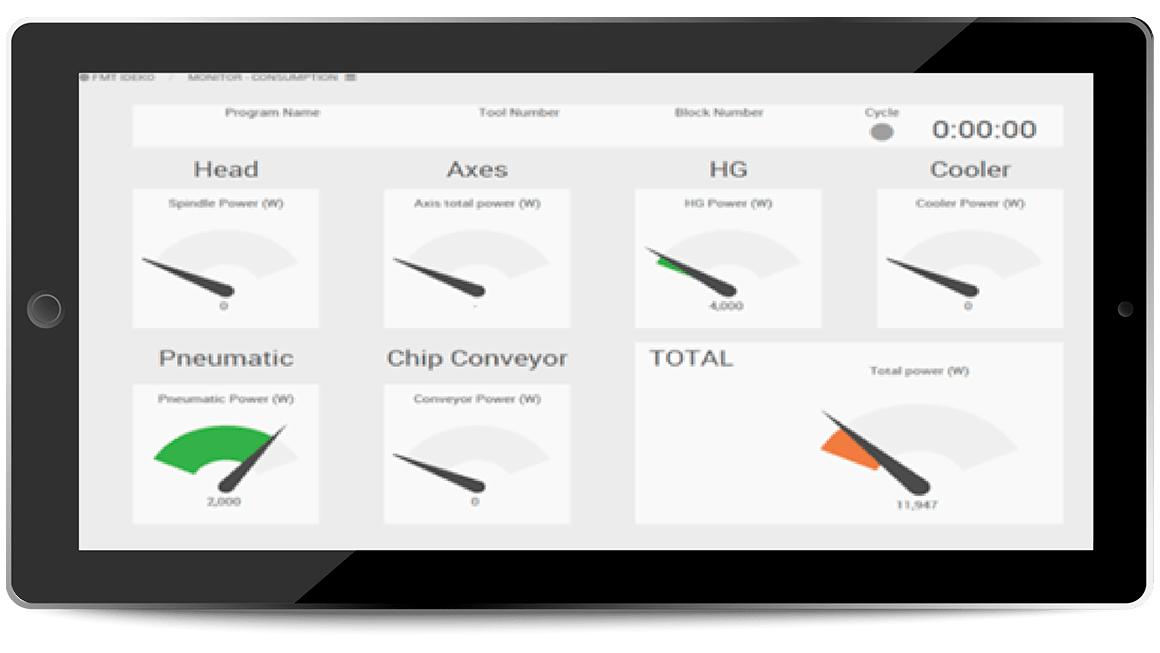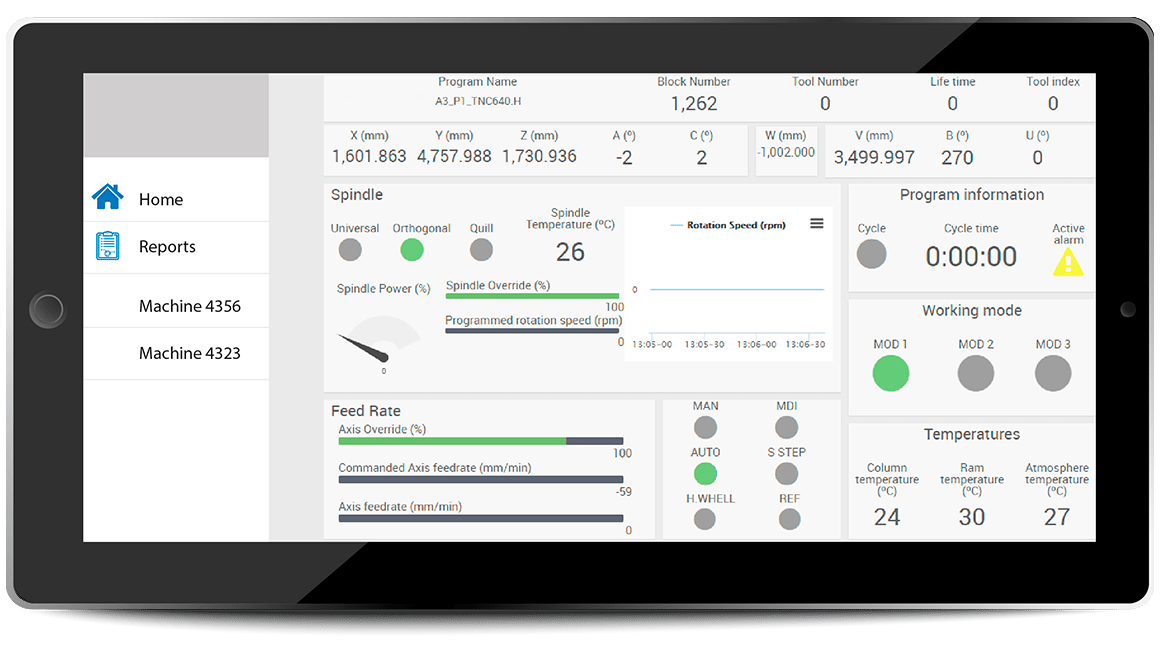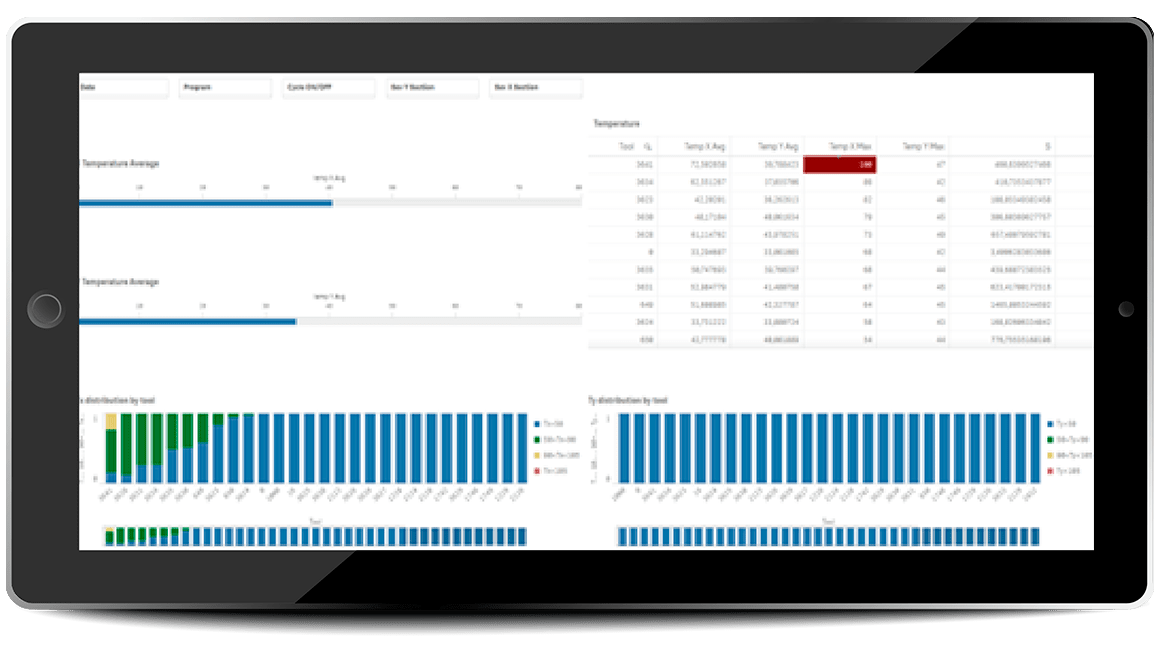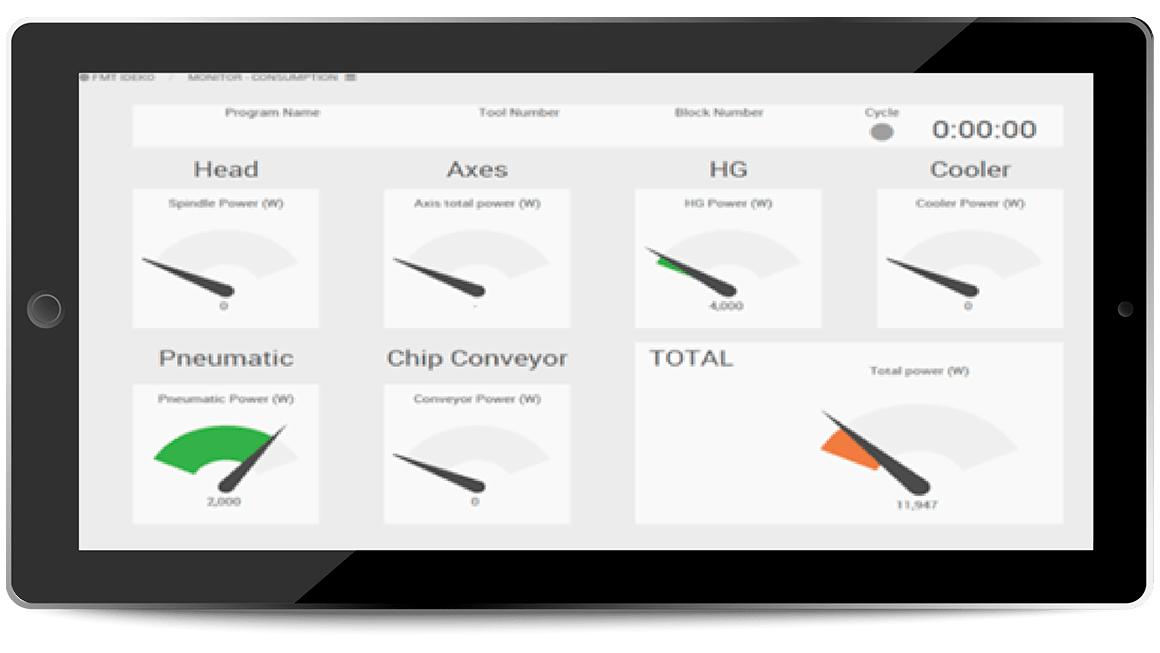 Advanced monitoring
Machine working conditions analysis
As an advanced solution, SORALUCE proposes the monitoring of different machine elements through sensors located on them. The processing of data from these sensors with special algorithms makes it possible to perform accurate analyses of the process and of the conditions of the machine. This results in a substantial improvement of the production processes.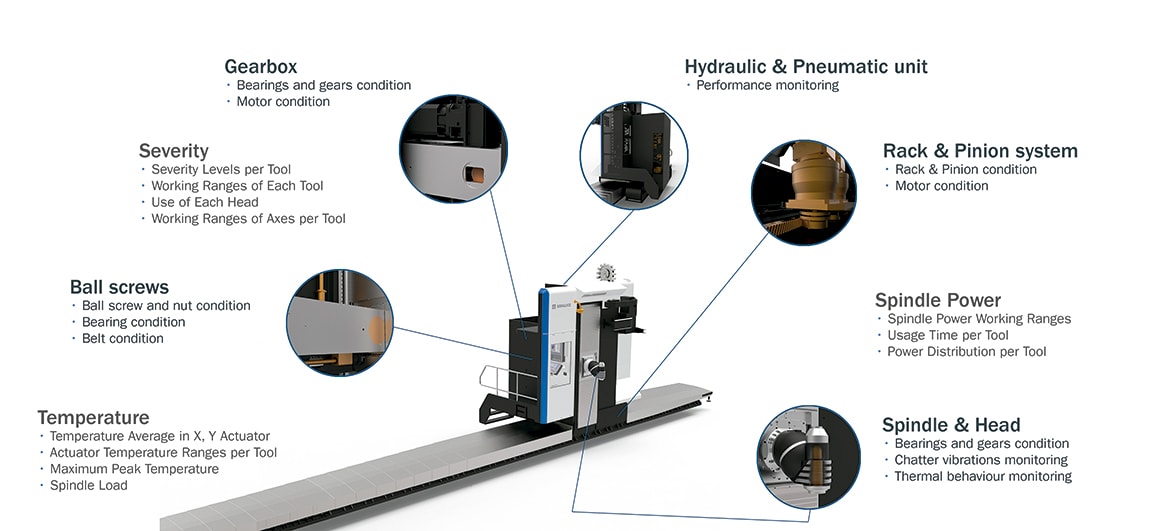 Reporting
Information about performance indicators, such as machine and component condition data, alarms, process operation, etc. are collected and stored for later analysis.