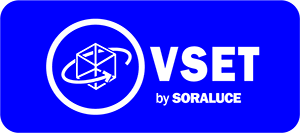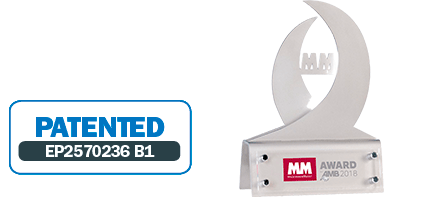 PROBLEM TO BE SOLVED
Large raw parts (> 1m3) require time consuming Set-Up processes, even more than the machining process itself.
Before machining starts, it is required to:
Assure there is enough overstock on all the surfaces to be machined
Calculate raw-part alignment for optimal overstock distribution
Locate and adjust the part in the machine
SOLUTION
VSET is a new measuring system, based on 3D vision technology, which reduces the best fit calculation and alignment time of large raw parts.
The system is based on photogrammetric technology to measure the part thanks to different reference points located on the workpiece.
The information generated during the measuring stage is automatically compared to the 3D model of the part to calculate the best fit.
Once the raw part is validated it can be aligned in the machine using the same reference points.
BENEFITS
Minimizes the row part alignment and setting-up processes time up to 70%
Ensures the quality of the parts from previous processes such as foundries, forging and welding
Increased machine availability and productivity, measuring and fitting process being executed outside the machine
Easy to use: highly skilled operators are not required
Low cost process
Sufficiently precise measuring process
Standardisation of machine alignment procedures
Simple information available for machine operators
MODULES

Measurement of raw-part geometry by Photogrammetry technology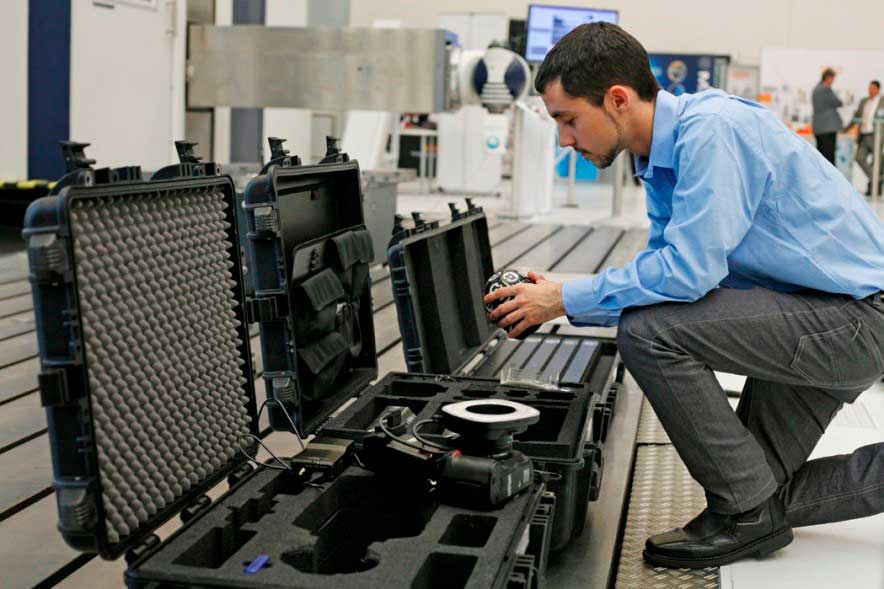 The measuring module is primarily made up of a set of optical markers and calibrated bars, a self-calibrating digital photogrammetric camera and a laptop computer, all of which are presented in security trolleys and cases that are easy to use in these industrial environments. The laptop has measurement software that is able to configure the point cloud of the geometry of the part based on photos that are obtained around the part.

Comparison with CAD geometry
Optimal overstock fitting and calculation of alignment references
Report generation (pdf) for in-machine raw part alignment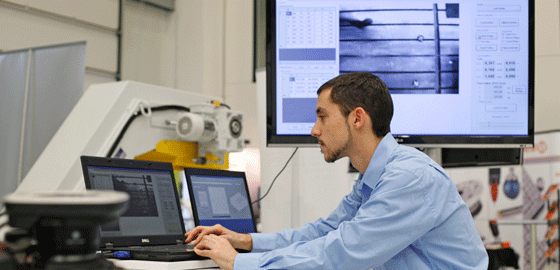 The fitting module is a software development that is related to the measuring module, which, based on optimisation algorithms, almost immediately carries out 3D fitting calculations of the finished part, comparing them to the point cloud defined by the blank.
The result of this measurement and fitting is a reference report that will make it possible to align the machine in a simple way, using probing procedures that are usually already incorporated into the machine.

CNC integrated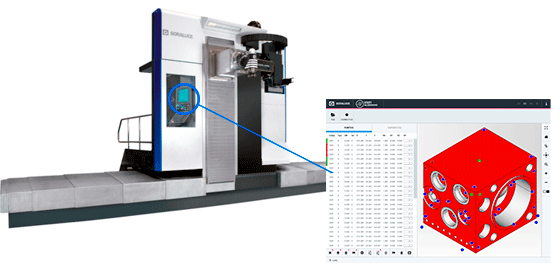 This software module allows the automatic integration of fitting results into the machine control and, through calculation algorithms, makes it possible to carry out an automated, guided alignment process, facilitating and further reducing the time of this work.