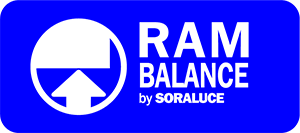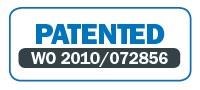 CHALLENGE TO OVERCOME
Reduction of machine accuracy due to ram drop. Ram drop is the position and geometrical error generated by the deflection of the ram which has two sources: The own weight of the ram and, when the machine is equiped with head change, the variable weight of the attachment heads.
SOLUTION
The RAM BALANCE System improves ram geometrical accuracy, straightness and parallelism, when vertical and cross axes are moved.
The system consists of a CNC controlled electromechanical system assembled within the vertical saddle. It works as an additional CNC axis and it is closed loop controlled with its own direct position measuring system.
It increases the general precission of the machine, specially when it is equipped with automatic head changing system. As different set ups can be managed by the CNC, the system will accurately correct the deviation of the ram regardless the weight of individual heads.
BENEFITS
The system is 100% controlled at any time, in any position and with any head
It increases the machine precision
Improved finishing results
Configurable compensation values
Works both in positive and negative directions