SORALUCE TA-M multitasking CENTRE
High performance capacity in milling, turning and grinding in a single set-up
Advanced SORALUCE technology geared towards maximising productivity, precision and customisation: Accura Heads, SSV and Adaptive Control
Multitasking machine: a milling, turning and grinding solution in a single set-up
Ø 1000 / Ø 1250 mm turning table for turning and milling operations
Heavy duty machine, supporting workpiece loads of up to 5,000 kg for milling and 2,000 for turning
SORALUCE head technology: a highly reliable, extensive range of SORALUCE multitasking, enabling milling, turning and grinding operations
Automatic tool changing system
Specific cycles for grinding
SORALUCE Digital, Data System: a comprehensive monitoring package with continuous information of machine and process status
High power and torque for high performance machining
Long-lasting precision, resulting from a strict design and assembly process
Optimal stiffness and mechanical stability, providing high stock removal capacity for roughing operations
Enhanced productivity and precision for components belonging to the precision engineering industries
Total machine concept design: complete working area analysed for optimal comfort, safety and ergonomics (maintenance spots, operator area)
Characteristics

TA-M 25

TA-M 35

Table area

mm

Ø 1250

3500 x 1050 (Ø 1250 included)

Swing (max)

mm

Ø 2100

Table speed range

min-1

10 ÷ 400

Table spindle power

kW

65

Table capacity

kg

5000 by milling | 2000 by turning

9250 (5000) by milling | 2000 by turning

Longitudinal traverse "X" axis

mm

2500

3500

Vertical traverse "Z" axis

mm

1250 / 1500

Cross traverse "Y" axis

mm

1200

Spindle power

kW

22 / 24 / 28 / 30 (Universal head) | 25 / 74 (Electrospindle)

Spindle speed range

min-1

4000 / 5000 / 6000 (Universal head) | 12000 / 20000 / 24000 (Electrospindle)

Rapid traverse

mm/min

25000

Tool magazine

Nº htas.

20 / 40 / 60
Customisation
Select your head:
Technical data
Automatic indexing head with turning capabilities
Up to 4000 rpm with standard steel bearings, or 5000 rpm with hybrid bearings
Air-oil lubricated gears
The head includes a clutch in the spindle area for positioning and clamping the spindle at any angle for turning operations. The clutch hydraulically clamps and unclamps the rotation of the spindle for turning operations
Possibility of working with bigger diameter workpieces, performing turning operations in a diagonal direction (interpolation X/Z axes)
The head can be positioned to avoid interferences with the workpiece
The use of this head is highly recommended on multitasking machines (milling and turning)
37 kW
2.5° x 2.5° / 0.001° x 0.001°
4000 / 5000 min-1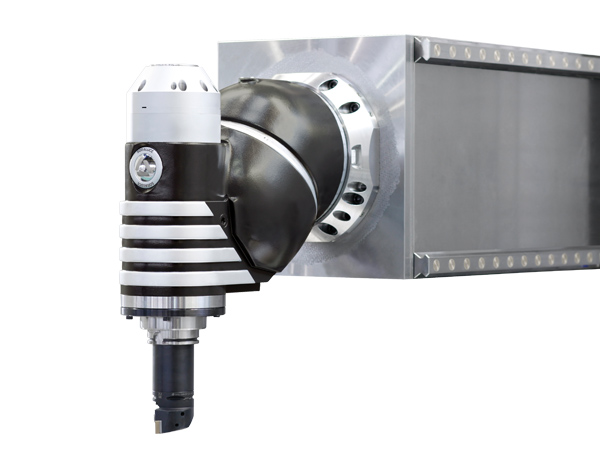 Working Stations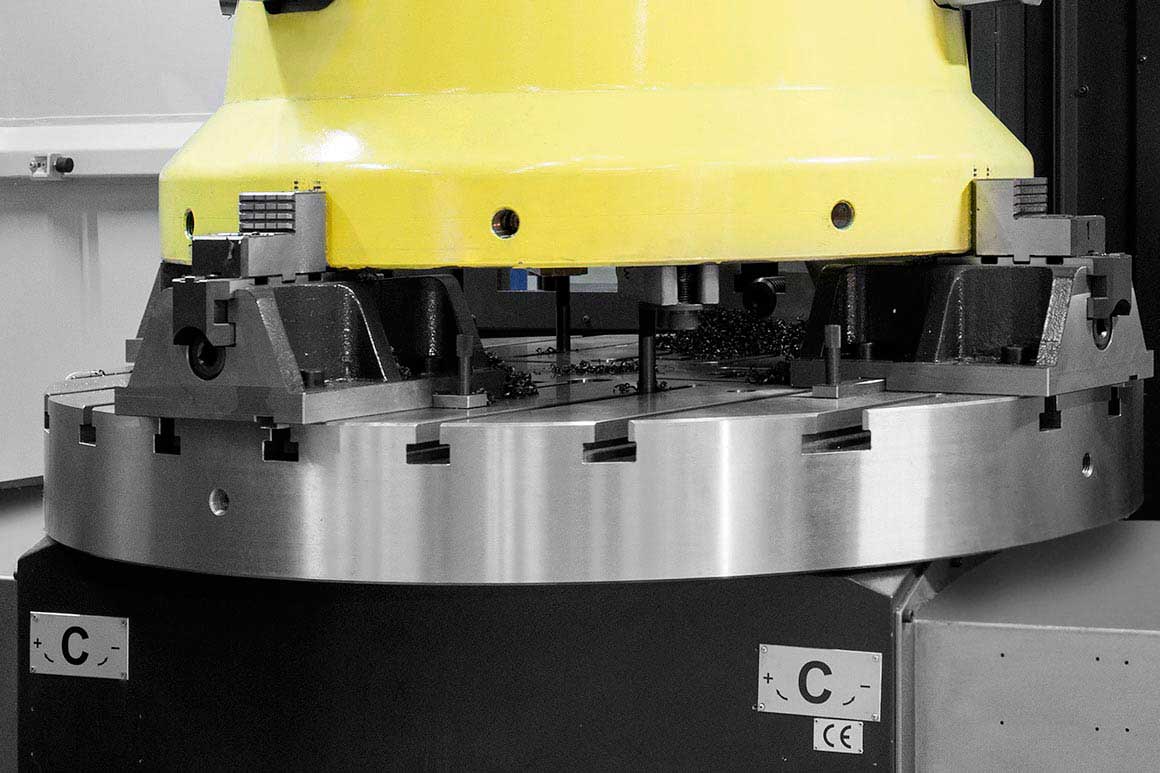 Turning table
Are you interested in this machine?
Please also check out our fast delivery machine opportunities.
Applications