New award for the Soraluce DWS System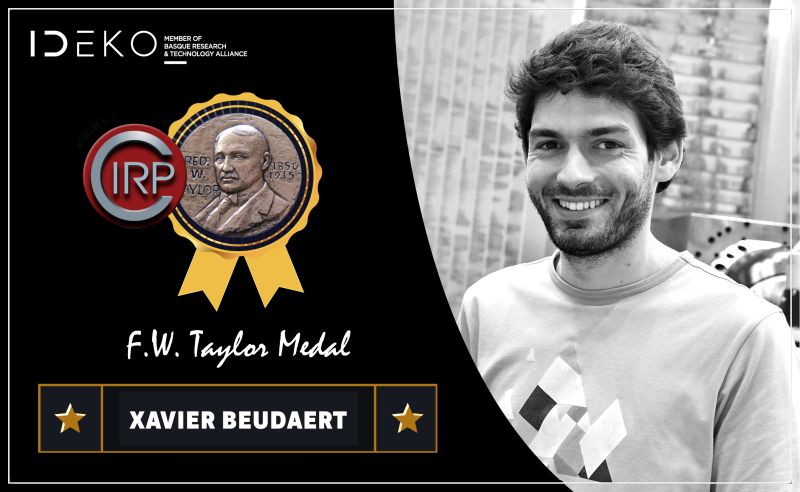 The virtual event, which took place during the last week of August, had the participation of the main references in research applied to industrial manufacturing with a rich programme of video presentations.
Taylor medal, which recognises the best work led by researchers under 35 in the field of manufacturing.
The CIRP Academy wished to recognise the research work of Xavier Beudaert for his scientific work in the field of the portable active shock absorber, specifically Soraluce DWS System (Dynamic Workpiece Stabiliser) presented at the 2019 CIRP General Assembly. Since the event this year was held in virtual format, the award will be presented in person at next year´s edition, to be held in Munich in August.
Smart damping solutions for increased chip removal capacity during machining
Soraluce has developed various solutions to make it possible to eliminate self-excited vibrations or chatter and, therefore, increase the cutting capacity of the equipment and increase the efficiency of machining processes. This is a field in which the company has been working for several years with great success and in which it has been recognised with prestigious awards.
Specifically, teams of dynamic behaviour experts from Soraluce and its Technology Centre have developed the Dynamic Workpiece Stabiliser (DWS) system. This patented system makes it possible to eliminate the chatter normally generated when machining flexible parts. DWS is an active damping device consisting of a controller and one or more inertial actuators which are located on the workpiece.
One of its main benefits is the improvement in the surface finish in areas where the workpiece presents greater flexibility, as well as the possibility of increasing productivity, as it makes it possible to carry out deeper passes without vibrations. Its simplicity of use, adaptability to different work pieces and portability are other advantages offered by this device.
DWS, which is a pioneering development in the market, offers an effective solution to the problems linked to machining thin workpieces by improving on the traditional alternatives, such as the design of expensive special tools, or the use of more precarious and less effective solutions.