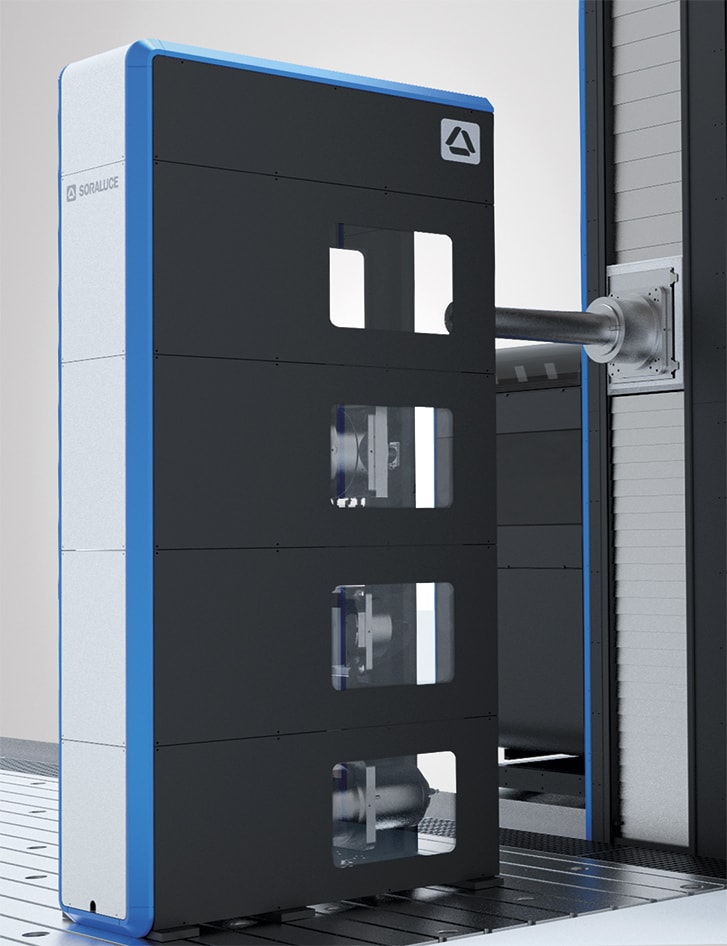 SORALUCE has developed an automatic head / quill changing system with adapter flanges. The system consists of a specially prepared machine ram and a specific head adapter flange in each head / quill.
Accurate ram and the head fitting are achieved by Hirth couplings, with each milling head clamped by several hydraulic clamping cylinders. Fluid and electricity supplies are provided via quick release couplings.
A fully enclosed pick-up station is provided to protect heads from pollution from the machining processes and workshop environment when not in use.
Pick-up station for turning holders attached to the cross beam in order to minimise the head changing system cycle in any position of the longitudinal axis.
Experience since 1996
Fully modular system
More than 400 machines working with this system