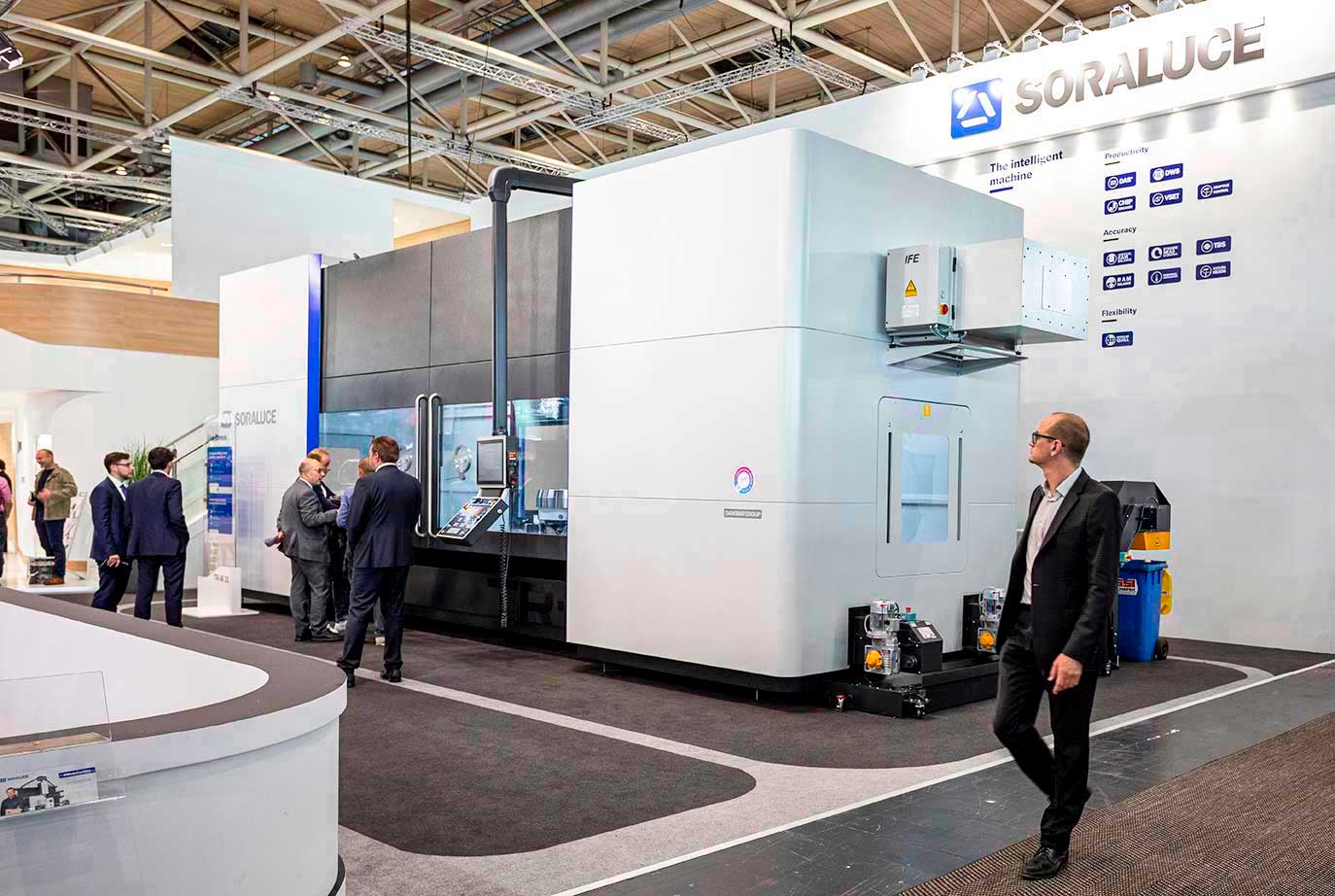 Greater production rates, higher accuracy, improved efficiency, enhanced performance, user-friendliness, ergonomics, safety and cost effectiveness – all while reducing cycle times, downtime, consumption and emissions… This is the sort of progress that makes sense for Soraluce.
The company systematically embodies the principle of "human-centred innovation", and The Intelligent Machine makes each process simple, reliable and convenient for the customer.
The Intelligent Machine comprises of practice-oriented and innovative technologies. Based on in-depth research, experience and the requirements of its customers, Soraluce develops innovative technologies systematically exceeding the existing limits in milling, boring, turning and grinding. The company is pushing ahead with the transformation to intelligent solutions that provide customers with a decisive competitive advantage.
With this approach, Soraluce will showcase at EMO the superb performance of DAS+® (elimination of chatter during machining), and intelligent damping solutions that maximize chip removal capacity during machining, improving significantly machine uptime and ensuring continuous production. Another highlight will be the VSET system – Simplified clamping (patented), able to provide time savings for alignment with up to 70%. Regarding process efficiency, Soraluce's Smart HMI, an intuitive, ergonomic and easy to use intelligent interface, will be the star.