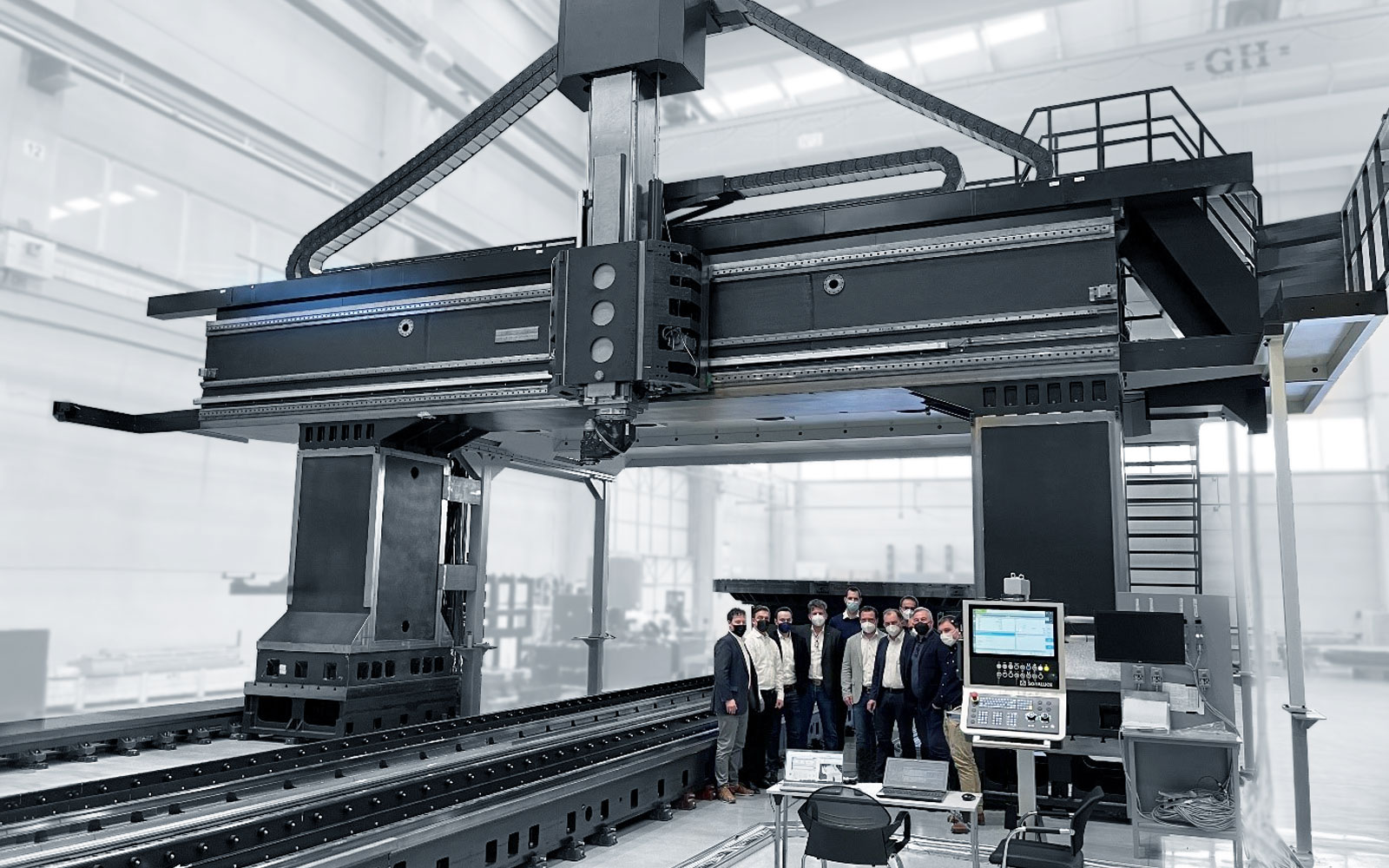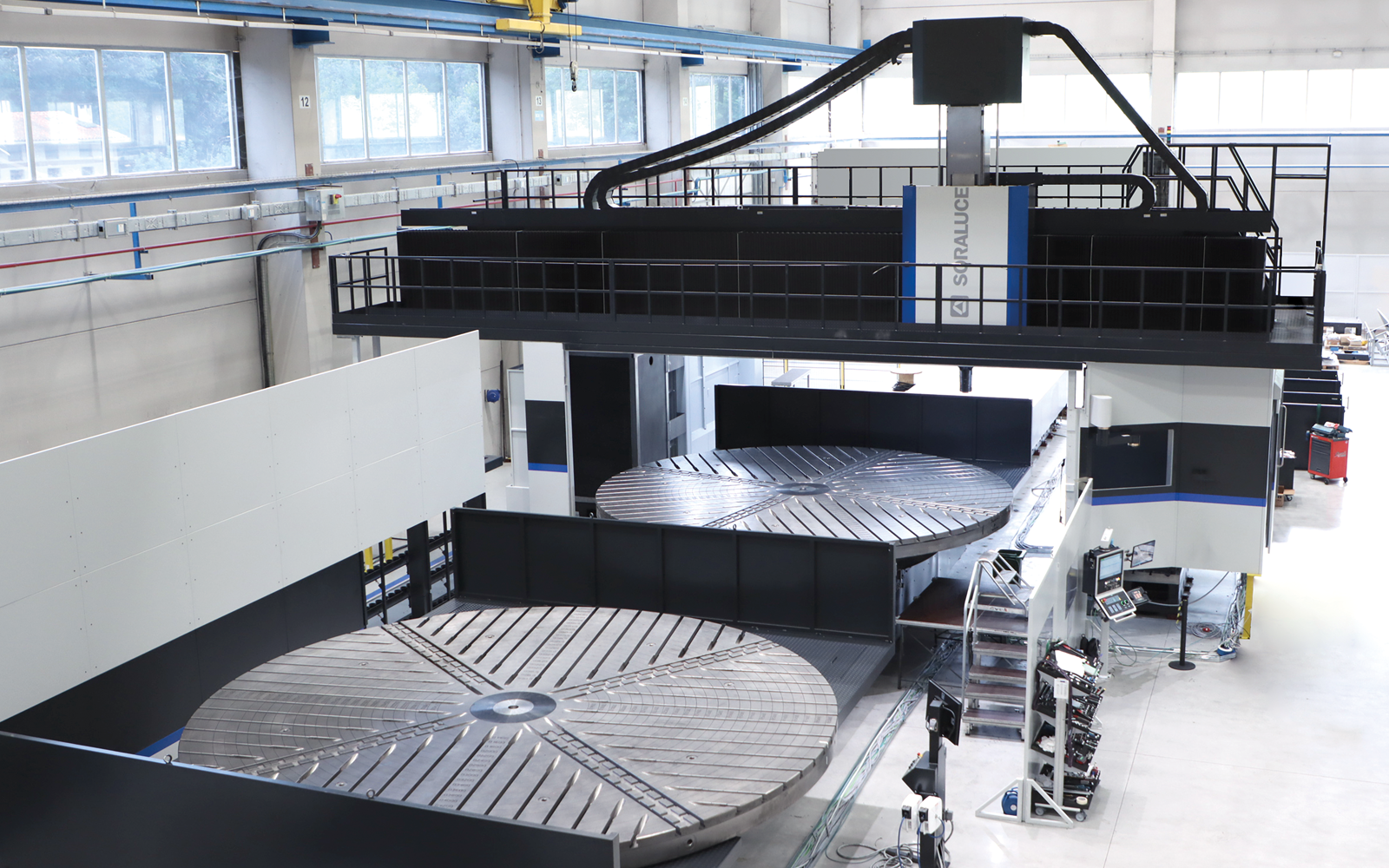 How would you feel if you bought an extremely large machine tool that will cost you several million euros, including the associated construction work, but you don´t actually get to see it until the day it is completed?
This is what happened to Soraluce´s customer, the Krones company from Neutraubling, Germany. In the middle of the pandemic with its maximum contact and travel restrictions, the large-scale project kicked off: A milling and turning machine with a fixed portal and two movable milling and turning rotary tables, each with a diameter of six meters, in double table design and a high degree of automation was what was needed.
All arrangements could only take place by telephone and video call - a visit to the manufacturer´s plant or to the customer during the decision-making phase of the investment was ruled out for safety reasons. The customer´s imagination was supported by figures, data, and 3D simulations, but when you finally see the finished machine, a PR 6000 2T, in front of you after the months of planning and discussion - 32 meters long, 14 meters wide and weighing just under 300 tons - it is a whole different story.
The first factory visit to Soraluce in Spain from 27.02. - 01.03.22 was then also a complete success: "First speechless and then enthusiastic" - this is how the reaction of the customers can probably be summarized. All machine details were intensively studied and completely convinced.
Soraluce implemented the customer´s requirements down to the last detail and fully met all the requirements for innovative automation technology.
It is not just a large portal milling and turning machine, but one of the largest machines with double table design in Germany, coupled with pioneering automation.
While machining on one milling and turning rotary table, the setup can take place on the other one. At the Krones company, roundels for bottling in the food industry are produced on it. With a tool changing system with 500 tools and an ABB robot for the changeover, the degree of automation is optimized to the maximum. The process is controlled with a Siemens Sinumerik One control system, which, thanks to programming at Soraluce, can map features that Siemens itself does not yet have in its program. Soraluce has created a digital twin for this plant, which will considerably simplify and shorten commissioning on site at the customer.
In addition to the relief that this project has been so successful despite the pandemic, the user is also proud to soon be able to call this state-of-the-art centerpiece his own. A follow-up order for a fully automated production line with three portal milling and turning machines, connected to a large pallet station and central tool magazine confirms the confidence in Soraluce.
The pre-acceptance will take place one week after this year´s Soraluce Summit in May in Bergara, Spain, at Plant 5. For the Soraluce Summit from 18.05.22 - 20.05.22, this means an additional reason to celebrate - another successful project and a round anniversary:
60 years of Soraluce.