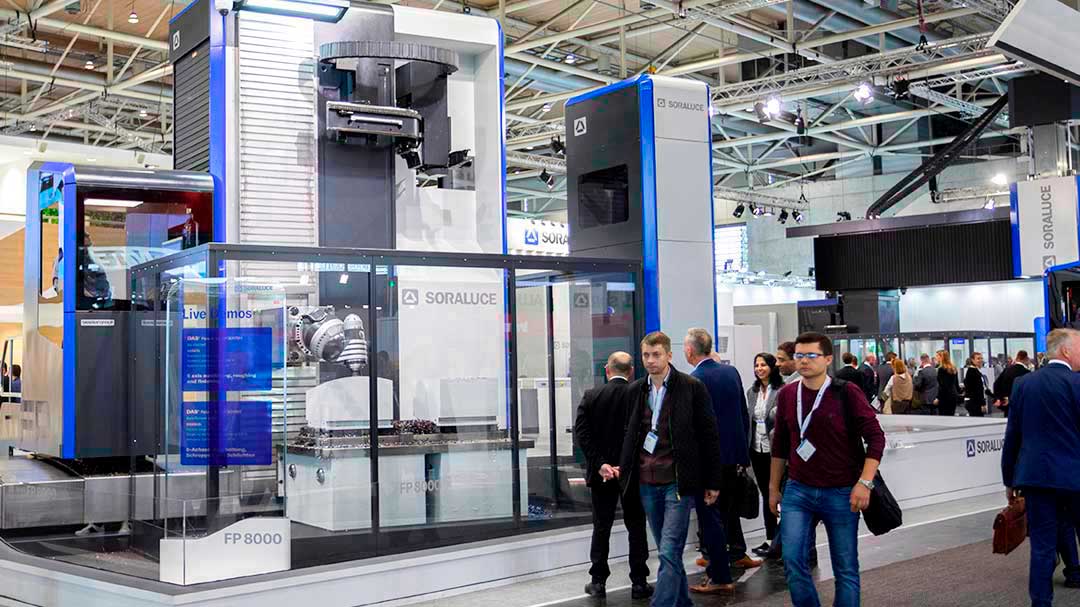 Regarding this key factor, Soraluce in EMO will inspire customers with three key technologies.
Ram Balance is a system that improves ram geometrical accuracy, straightness and parallelism when vertical and cross axes are moved and therefore it increases the general precision of the machine, especially when it is equipped with automatic head changing system.
DHC Dynamic Head Calibration is a self-calibration system that improves the accuracy of the compensation parameters associated to the head. The result of the process is a higher accuracy kinematic model of the machine that will improve overall precision.
Accura Heads is an extension of the DHC package that enables, in case of high accuracy processes, the possibility to compensate the head articulation positioning deviation for one particular position of the head. This technology ensures the maximum accuracy of the machine as the measurement cycle is executed just before the milling process.