Soraluce Receives the Ringier Technology Innovation Award 2020– Metalworking Industry - for Multitasking Series
On August 26, 2020, the High Efficiency Processing and Advanced Manufacturing Technology Development Summit 2020 and 2020 Ringier Technology Innovation Awards Ceremony co-hosted by Shanghai Mechanical Engineering Society and Ringier Trade Media were successfully held in Shanghai. Honored with several illustrious awards in Europe, SORALUCE Multitasking Machining Centre - Turning/Boring/Milling/Grinding (ALL in ONE) - has been highly praised by Chinese experts, and awarded with Ringier Technology Innovation Award 2020– Metalworking Industry in recognition of highly complicated functions, self-developed multitasking head, and patented DAS+ (Patent No. EP 3 017 911) active damping technology.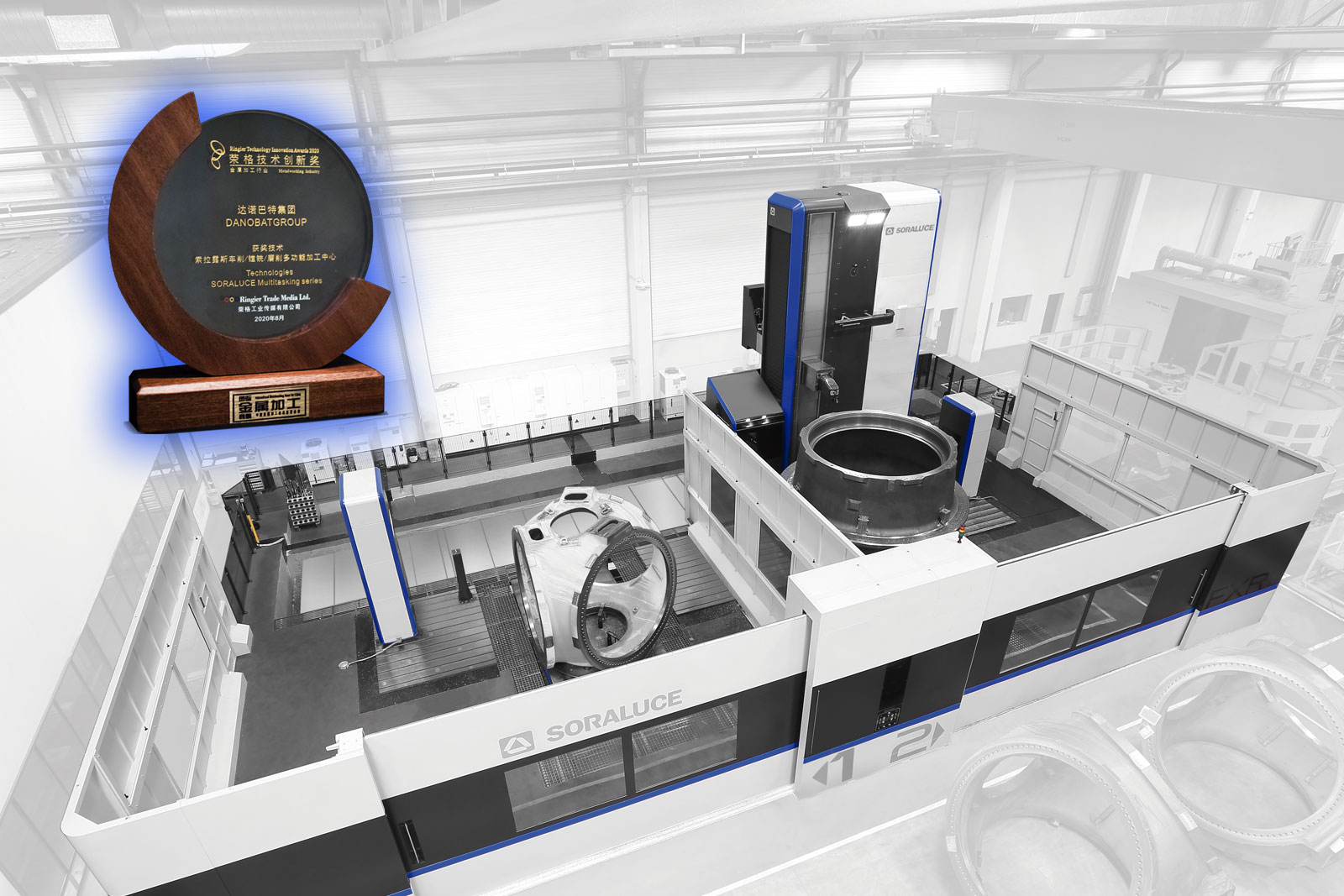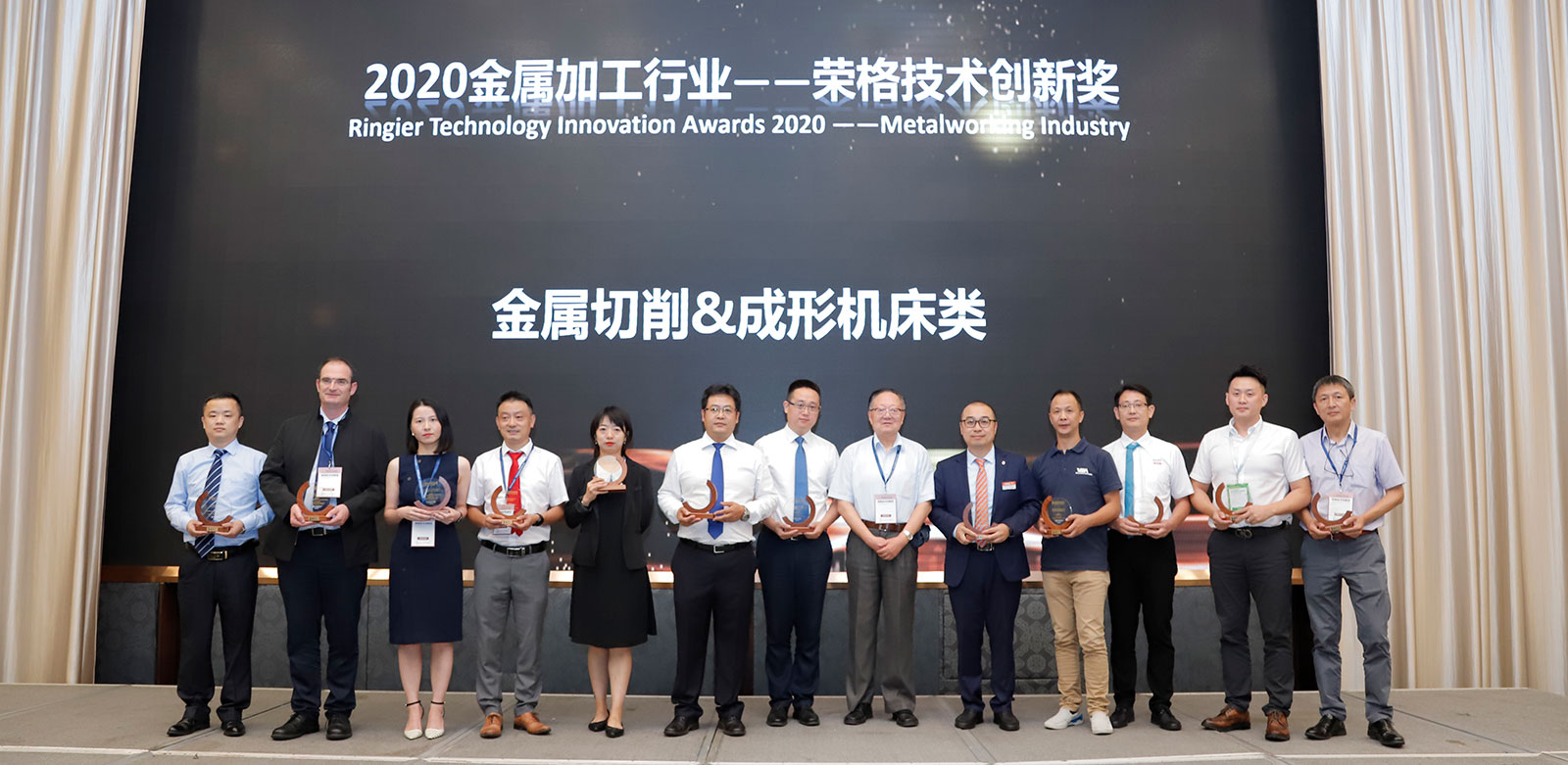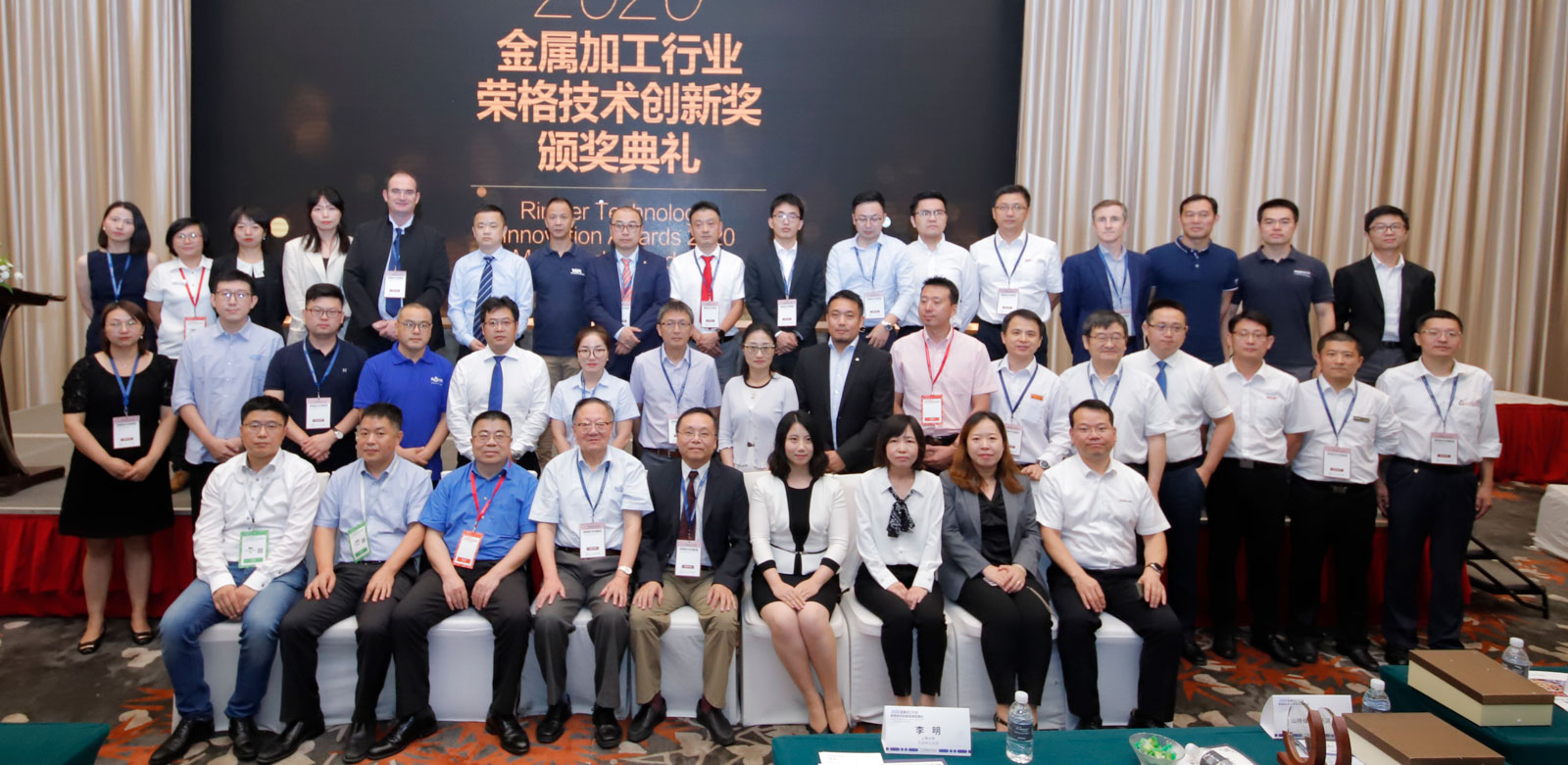 The ceremony of Ringier Technology Innovation Awards has been held for 15 years. This year, a total of 105 technologies and products participated in the selection, and 10 well-known professionals from famous research institutions, universities, and associations of metalworking industry as well as experts from users, including Volkswagen and Mercedes-Benz, participated in the evaluation. The prestigious Ringier Technology Innovation Awards- Metalworking Industry are handed out in recognition to industrial pioneers for the outstanding innovative technologies, aiming to cultivate innovation and promote industrial development.
In spite of the global impact of COVID-19, enterprises promote innovation consistently. Instead, the pandemic has forced more enterprises to move forward to innovative technologies, such as digitization, automation, and remote control, hoping to have more choices to respond to social distancing restrictions caused by the pandemic. What is the trend of the metalworking industry? Multitasking machines are with obvious competitive advantages, and innovative automation has further increased machine availability. Besides, the flourishing 3D printing technology and digital transformation are highlights of this event.
Bruce Meng, regional sales manager of Soraluce in Midwest/North China, took the stage to accept the award and gave a speech on behalf of the team. He emphasized that the Soraluce Multitasking Range - ALL in One - was merely a microcosm of achievements of R&D and innovation. Challenges are endless. Soraluce has been established for nearly 60 years, and innovative R&D has always been the key to the development of Soraluce.
ALL in ONE – Soraluce Multitasking solutions: milling, turning and grinding on a single machine
Soraluce Multitasking solutions which allow different machining operations to be integrated into a single machine, making it possible to reduce cycle times, save costs and increase the efficiency of machining processes. In this context, Soraluce has reformulated the concept of multitasking, traditionally associated with integrating turning and milling in a single machine, thanks to the development of advanced technologies that also incorporate grinding. This latest operation is the phase with the highest requirements of precision in the machining process and is the culmination of the manufacture of high added value industrial parts.
The multitasking concept developed by Soraluce, which can be incorporated into the manufacturer´s entire machine range, has great advantages, such as shortening the loading, unloading and centring times of workpieces, as, by carrying out the different tasks on a single machine, these operations only need to be performed once. In addition, the choice of a multitasking system makes it possible to reduce investment in the number of equipment, reduces the floor space required and optimises the amount of resources required.
Multitasking systems are also versatile, compact, highly flexible, improve process efficiency and make it possible to manufacture small batches efficiently. Soraluce multitasking centres are equipped with high-torque, mechanically driven swivelling multitasking heads and highly versatile tables that make it possible to machine parts of different dimensions and geometries.
With extensive experience in the field of milling and turning, Soraluce develops customised cycles that complement the systems of numerical control (CNC) manufacturers, facilitating the programming of unique geometries and making it possible to move from one process to another in multitasking solutions. They also develop customised cycles for different milling, turning and grinding processes.