Advanced solutions to guarantee high productivity when manufacturing industrial vehicle components
Soraluce produces manufacturing equipment that allows machining times to be optimized, by reducing downtime and with minimum intervention by the operator.
The manufacturer offers customized systems and adapted to the customer's production needs, designed to respond to each specific application.
The Soraluce solutions are very reliable and with high availability rates, along with great precision and being simple to handle.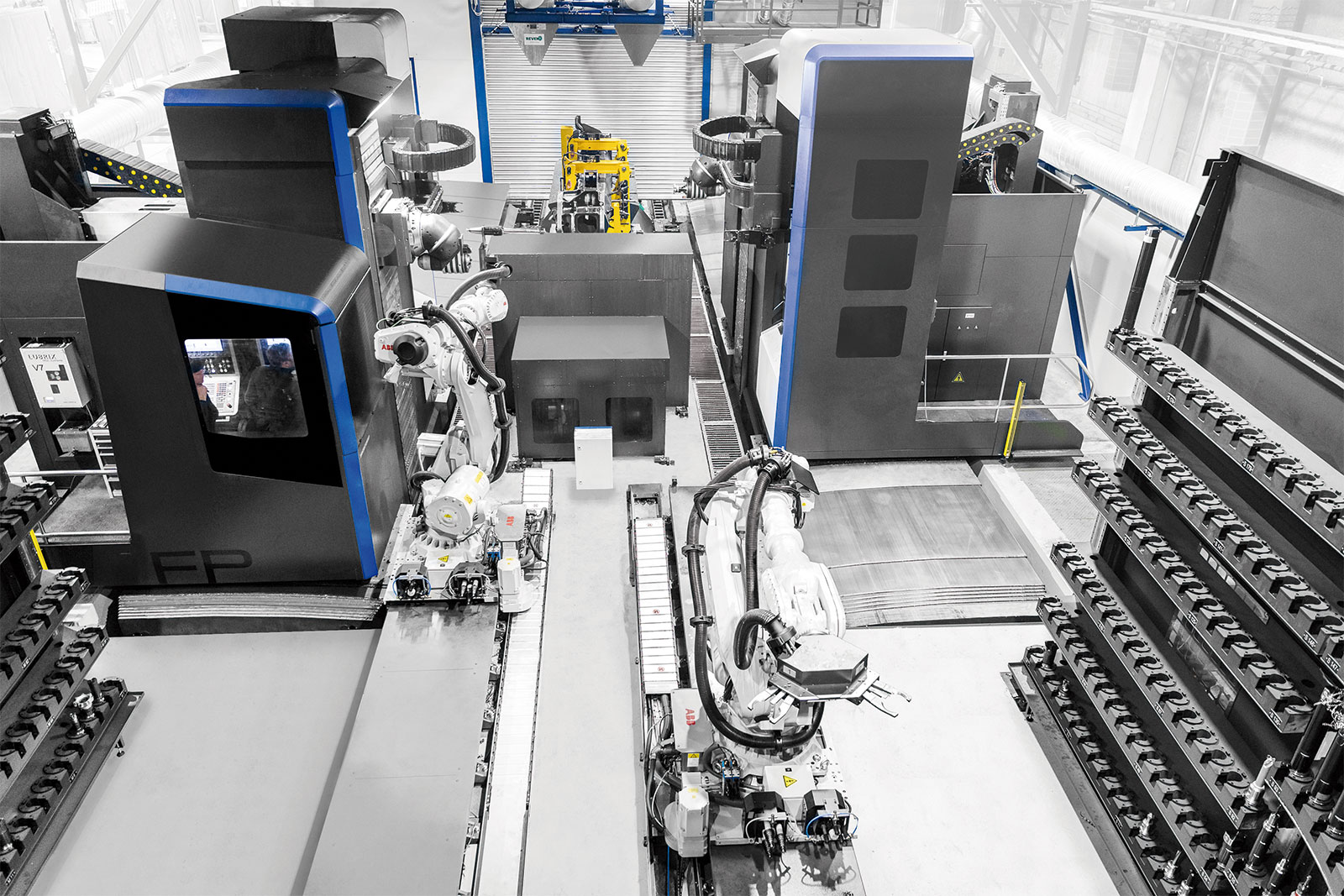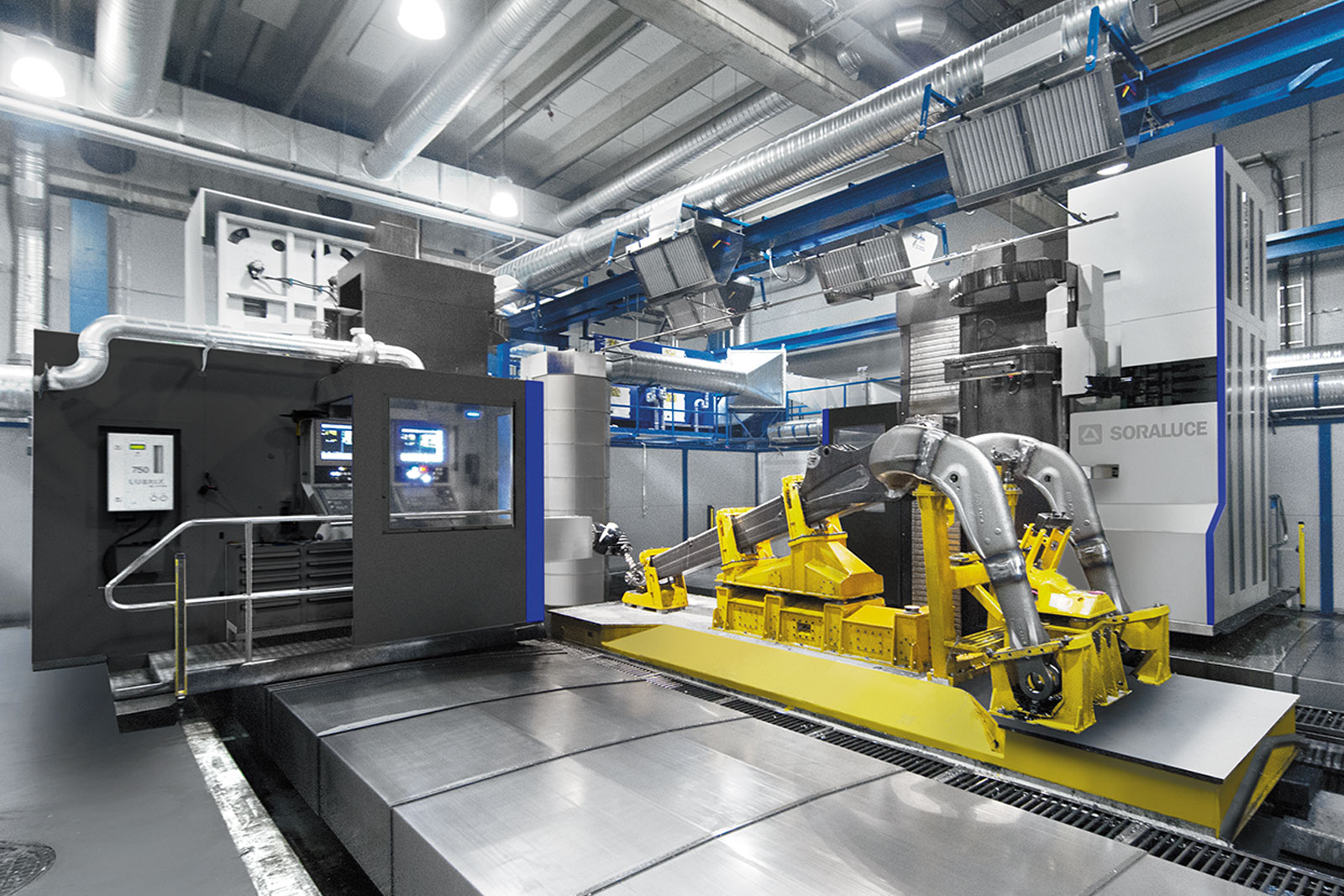 Bergara, 04 December 2020.- Manufacturing industrial vehicles and forestry machinery, such as bulldozers, harvesters, forwarders and mobile cranes, is characterized by its high productivity. Takt time, serial production or batch manufacturing, etc. are routine in such a demanding sector.
Developing technologically advanced manufacturing solutions, which reduce machining times and offer high availability and accuracy, is key to be able to meet the sector's production challenges.
The solutions must also minimize downtime, associated to fitting parts or auxiliary operations, thus optimizing time when changing heads and tools. Furthermore, they must allow unattended production, where operator intervention is minimum, but reliability is guaranteed.
Soraluce, the machine-tool manufacturer and leader in developing milling, boring and multitasking machines, offers a wide range of machining solutions to manufacture industrial vehicles, capable of meeting the sector's demands and fully focused on achieving maximum productivity and guaranteeing precision.
Thanks to its technological development of milling solutions and its expertise and experience in machining engineering, Soraluce is able to deliver customized solutions adapted to each customer's production needs and for each specific application.
A solution for each part
The company produces milling machines for the machining of the key parts in the industrial vehicle sector, such as booms, arms, frames and buckets, and adapts the solution to the required takt time.
Specifically, Soraluce offers different solutions in this area, from individual machines with a rotary table, flexible solutions and optimum for the machining of frames, to duplex solutions with pendulum, as they are systems consisting of two machines working on the same component at the same time.
Duplex solutions allow machining times to be halved while guaranteeing the precision of the workpiece as machining is thus performed in a single clamping. It is a suitable solution both for manufacturing serial parts and batch production. Furthermore, a single operator can control the duplex milling machines and the plant space required for the machines is reduced compared to other conventional solutions. This guarantees a rapid return on the investment given the high productivity.
Pendulum machining (multiple work areas) also improves productivity significantly, by incorporating several work stations for uninterrupted machining. The workpieces can be handled while the machine continues operating at another station.
Those systems comply with the requirements of unattended production, are safe and allow the machine's CNC programs to be synchronized to increase productivity.
The manufacturer likewise offers highly flexible and automated solutions, with fully palletized systems, aimed at the unattended production of large parts and with complex and variable geometries.
Moreover, Soraluce has the capacity to execute integral projects, full machining lines and turnkey solutions for a specific manufacturing problem, which is a further step in the automation processes.
Added value
The Soraluce solutions are noted for their reliability, availability, ease of handling, ergonomics, safety and high productivity.
The manufacturer is also specialized in equipping its machines with software for the smart management of centralized tool magazines, a highly useful feature when a large number of tools are needed during the machining process, with minimum operator intervention.
Another Soraluce advantages is its ability to produce automated fixturing and customized heads with automatic changing system, to machine workpieces with machining areas that are difficult to access.
Soraluce has developed specific cycles and options for the duplex solutions. They have a dual-control panel to operate both machines from a single position and only requiring one operator. The solutions also includes synchronization of CNC programs and zero-point search and transmission cycles between the machines to guarantee the maximum precision of the workpieces to be machined. There is also an anti-collision system to prevent the two machines colliding should the programming fail.
Soraluce has first-rate references from the sector's most important OEM manufacturers worldwide.